As we approach the next general elections to be held in 2024, all parties have started to pinpoint the weak side of the current government to make it a point in their policies to convince Ghanaians to help them come into power.
There have been a series of hullabaloos across The country for about three days now for which the decision was taken by the government to seek an IMF bailout is the subject. This has left citizens arguing and defending their parties amidst justifications.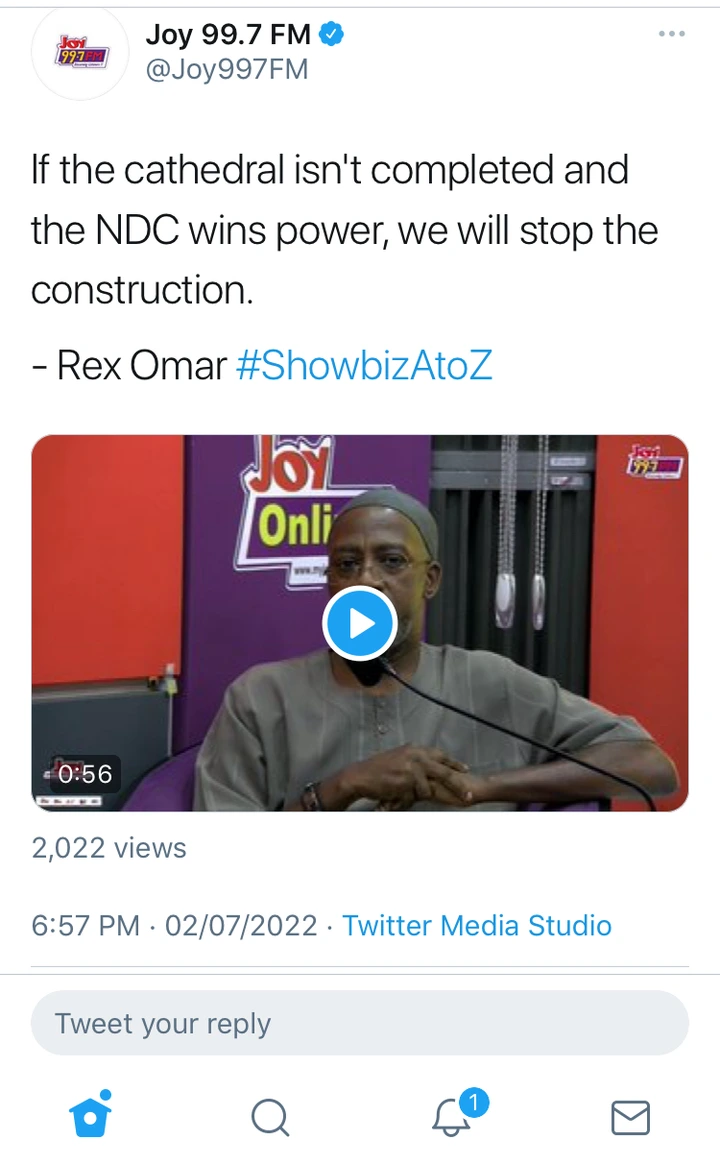 Reporting from Joy Fm via their official Twitter page is an interview session live with NDC's Rex Omar. Haven was asked his opinion about the National Cathedral, he replied that "if the New Patriotic Party does not colter the project, the NDC is not going to continue and hence will leave it for the future to determine". It is not the priority to the NDC when they retain power for the process involved in the establishment of the national cathedral is not transparent to the people of Ghana, he added.
His reply has caused stirs online as concerned citizens also throw more light on his opinion. Some were in support of him and as usual, some were also against him. Below are some of the reactions I gathered from the above statement made by Rex Omar: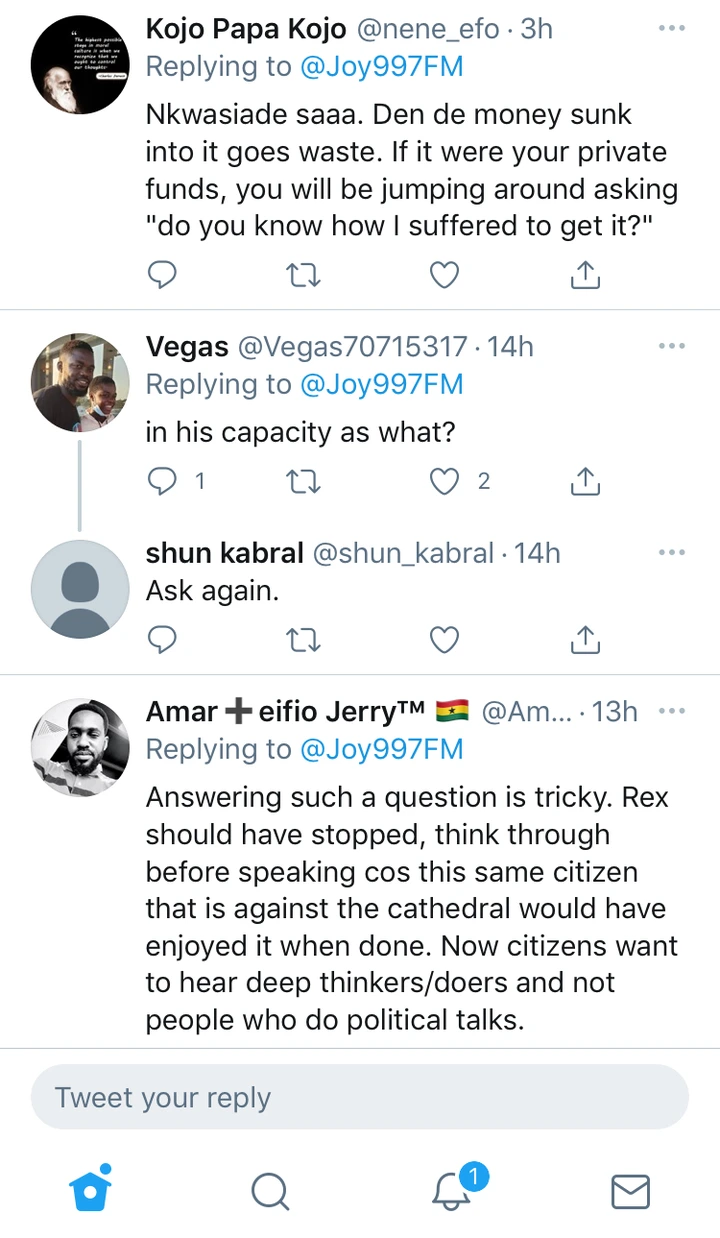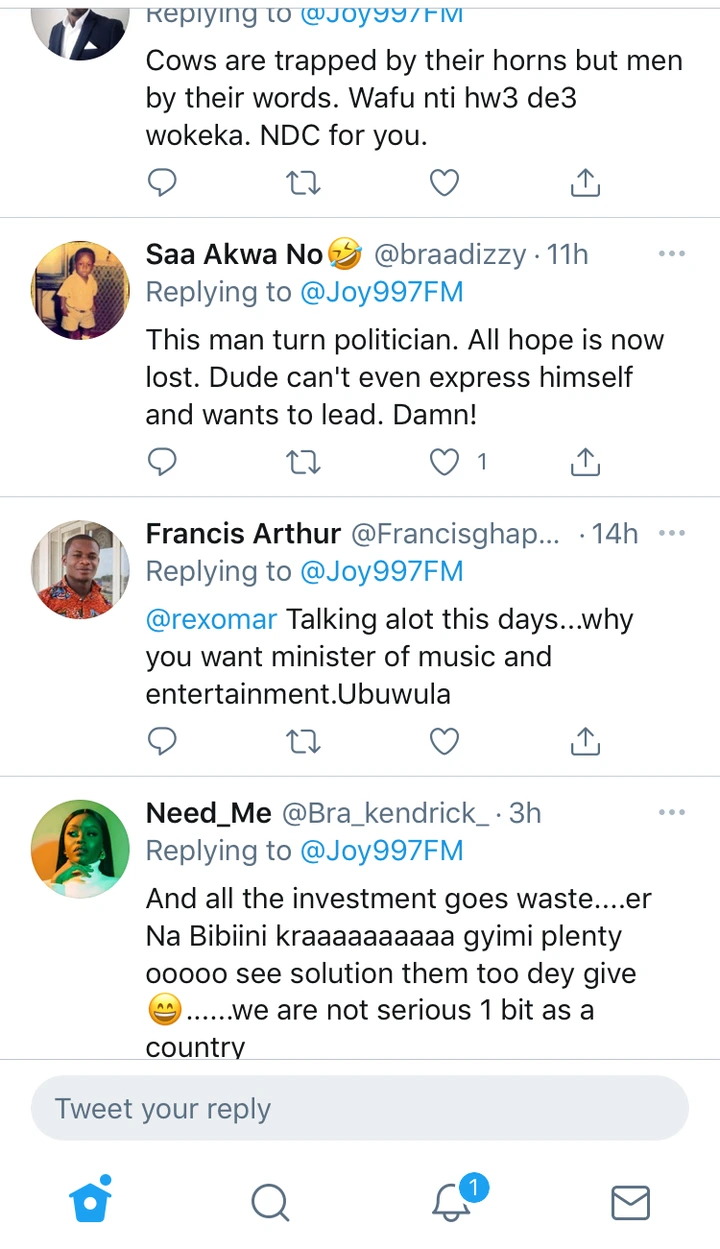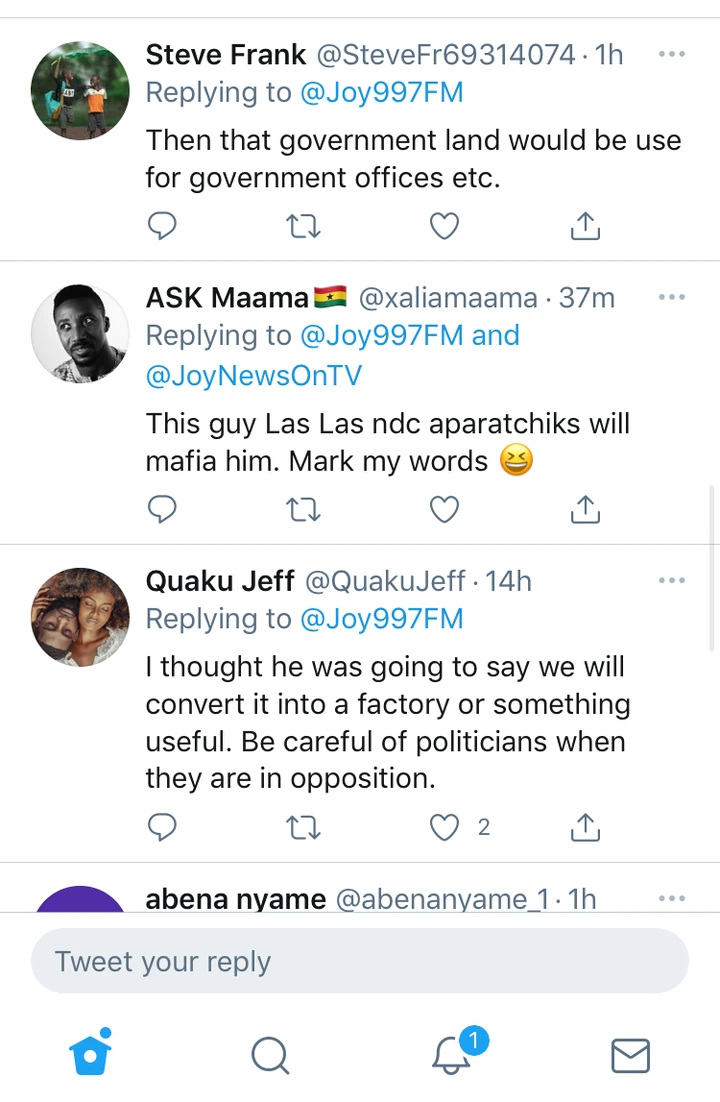 Watch the interview session during which he gave the above reply:
If the cathedral isn't completed and the NDC wins power, we will stop the construction.

– Rex Omar #ShowbizAtoZ pic.twitter.com/A6ZjKZ0bZj

— Joy 99.7 FM (@Joy997FM) July 2, 2022
What is your opinion about his reply if truly the NDC after retaining power will consider it? Let your opinion be heard in the comments section below. Don't be left out and have a nice day!
SOURCE: Joy Fm/twitter.com