The host of 'With All Due Respect' and the Chief Executive Officer of Loud Silence Media, Kevin Taylor has heavily descended on Paul Adom Octhere of Metro TV for attacking Professor Raymond Atuguba. Kevin also revealed deep secrets about how Paul Adom Octhere is making it in politics and buying houses.
While speaking on his show on Wednesday, March 2, 2022, Kevin Taylor revealed that because of Paul Adom Octhere's active participation in the Akufo-Addo government, has was able to buy houses at trasaco estates right after the 2020 elections.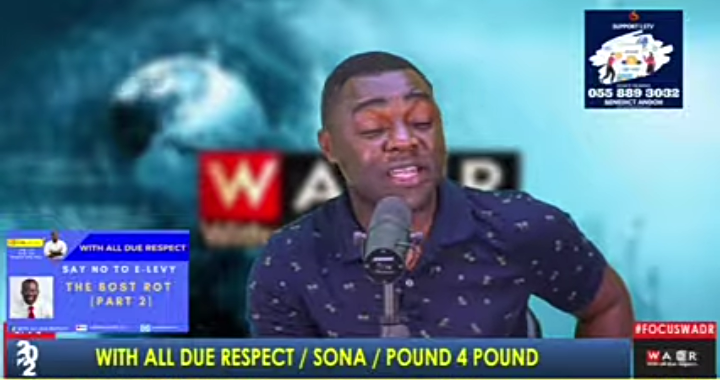 " Paul Adom Octhere now has the gusts to attack someone who can just close his eyes and teach him proper law [he meant Prof Atuguba, the Dean of the law faculty, University of Ghana]. Because you are making a lot of money in politics, you want to attack anyone who speaks against your government. You've bought houses at trasaco estates right after the 2020 elections, if you think am lying, come out and I will provide you with pictures and documents that will shock you. You've lost all your integrity as a journalist. You are now just a little politician who only defends and get paid big." Kevin Taylor said.
Paul Adom Octhere strongly descended on Professor Atuguba for his comments on Ghana being favourable for a possible coup but he doesn't want one to happen.